Generator engine, a solution for energy supply
In the scientific definition, motor generators convert chemical energy (fuel) into mechanical energy and then into electrical energy in two stages. In the popular definition, electric motors are one of the reliable ways to generate emergency or permanent electricity.
An old thinking referring to the efficiency of power generators equipped with diesel engines or gas-burning base in comparison to the consumed fuel, and their pollution in comparison to other methods of energy supply, considers these devices inefficient and polluting, but improving the quality and technology of this machine have always been on the agenda of designers and manufacturers of engines and generators, and what is presented today as an electricity generator in developed and developing countries has a significant and positive distance from what is produced in old and unupdated factories. In addition, the use of clean and renewable energy in new designs of diesel generators and gas generators has led to the production of hybrid devices with higher reliability and far lower pollution levels.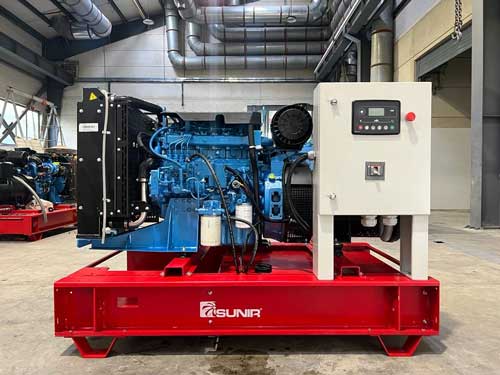 understandable technology for common consumers, the existence of numerous repairmen and service workers even in the smallest towns and villages, easier access to main spare parts and consumables, the presence of a wide range of power from several kilowatts to several megawatts per unit, emergency operation capability and Permanent work (hourly, daily and weekly continuously and continuously), the possibility of paralleling several devices with each other to manage the production and consumption of electricity, the possibility of synchronizing one or more generators with the national electricity grid in order to avoid power outages, as well as selling electricity to the grid. scattered production), the possibility of reducing the sound of diesel generators and gas generators with the design of silent canopies, etc. is one of the advantages of using these devices.
Generally, diesel generators are used to provide emergency power (Standby), permanent power with variable load (Prime), and permanent power with constant load (Continues), and gas generators are used for providing constant power with constant load (Continues).
The most important factors in guaranteeing the quality of the power generator are, respectively:
Correct choice of generator
Correct installation
Correct use of the device in accordance with the selection factors of the producer
Scientific service and maintenance
Sunir company will be proud to accompany you in any of the above cases. It is suggested to use the free consultation of Sunir's expert and experienced team in choosing the right diesel generator or gas generator.